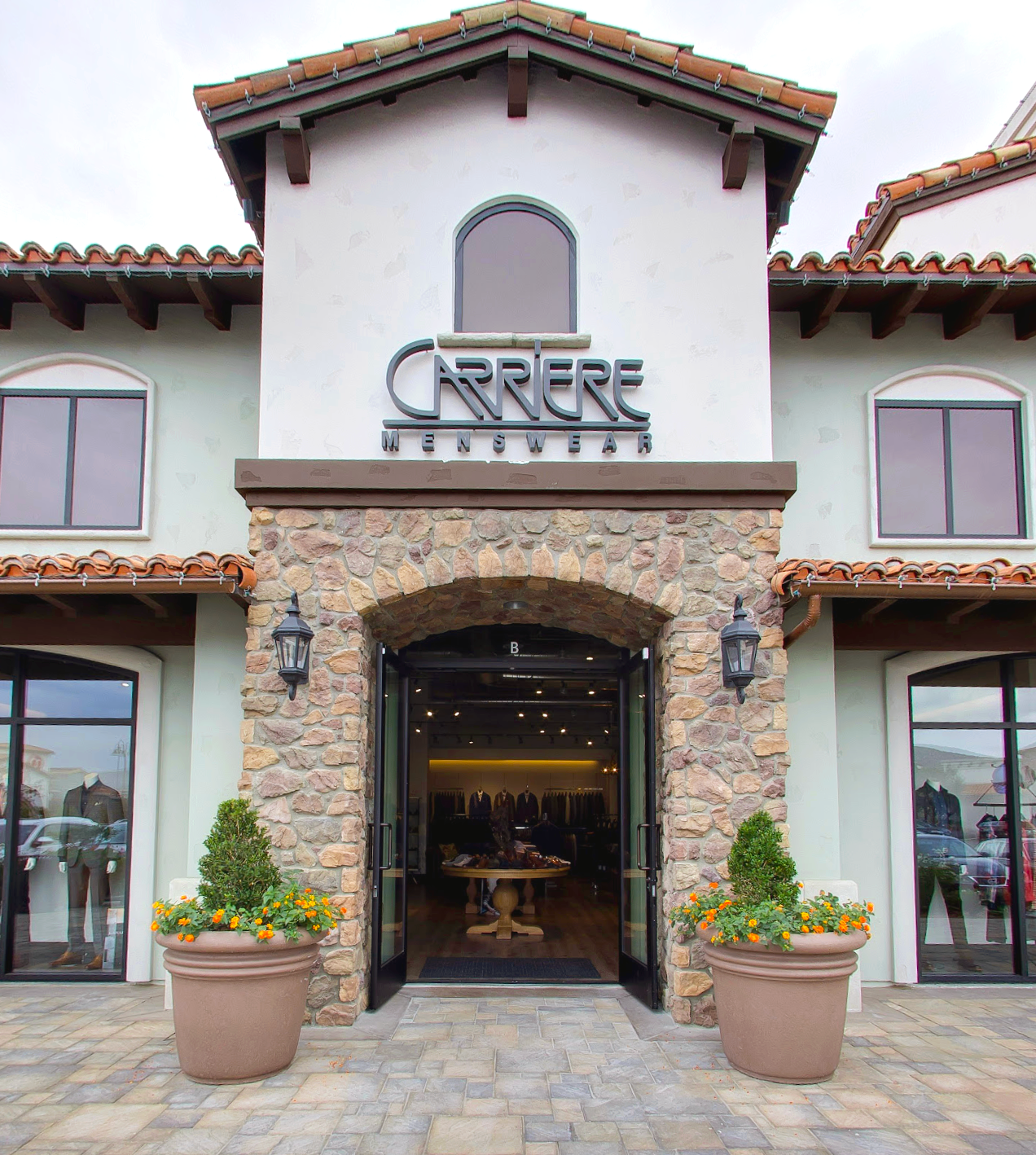 In 1988 Bob Carriere the owner of Carriere Menswear, with locations in Beverly Center, Westwood Village and Westside Pavilion, received a phone call from an old friend who owned a women's store in the Westlake Village area of Thousand Oaks. His friend told him of a friendly and growing community that was in need of a better men's clothing store. Bob replied great! Where is Westlake Village? The rest is history. Within the year Bob had opened a store in the Westlake Plaza shopping center

"I feel grateful for the support of the community. My staff and I are here to provide the best customer service possible to our friends new and old. And we will continue to search out and bring new and exciting collections to keep you looking current and feeling confident."

"We hope you stop by our store soon and experience Carriere Menswear."
Take a Tour